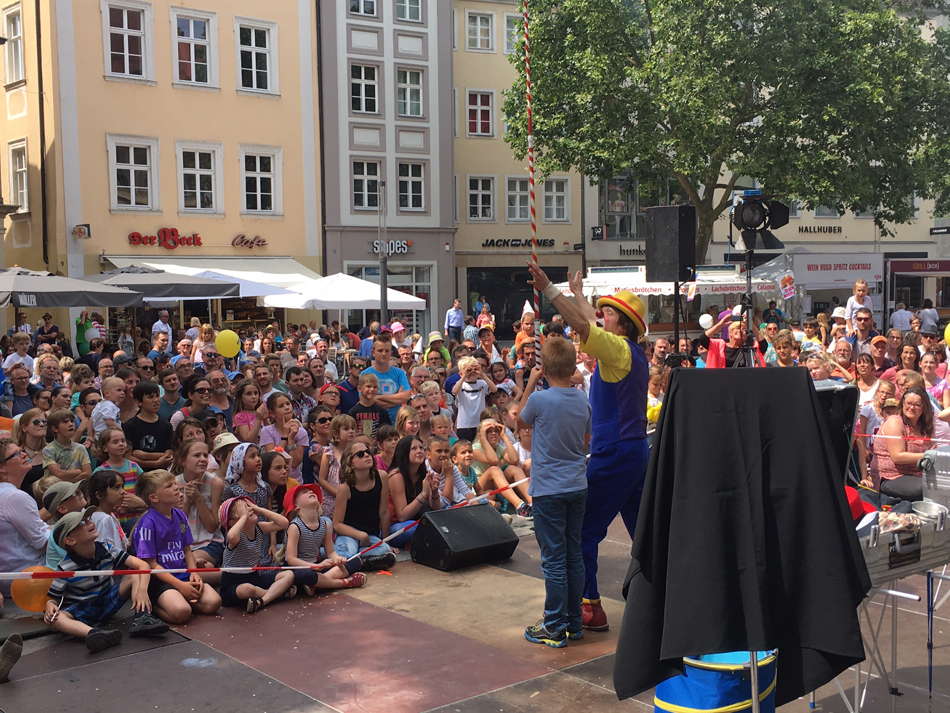 Tokyo Dome, Base Ball Cafe, Korakuen Amusement Park , Laqua Spa, Toshimaen Amusement Park, Sunshine City Ikebukuro, Ebisu Garden Place, DECKS Odaiba, IKSPIARI Maihama, Harumi Toriton Square, Tokyo Motor Show, Yokohama Daidogei Festival,
Shizuoka Daidogei Festival, Okinawa Club Med, Miyako Hotel Okinawa, Hokkaido Fantasy Dome, Marine Park Hokkaido, Fukuoka Canal City, River Walk Fukuoka,The Marina Shopping Center Fukuoka,Tobu World Square, Tivoli Park Okayama, Super Circus Tokyo Japan 2004-2005, Nagasaki Holland Village
Japan Tour with Haida Shoko and Iimai Yuzo (Ookasan to iisho) 2011-2012, Asuka Family Summer Cruise 2016
PERFORMANCE ABROAD
New York City: Juggler and street Performer. Broadway District. Also Performances at Washington Square Park.
Paris France 1987: Mime and street Performer/Juggler
Korea: 2005 World Performance Festival. World Performance Festival, Madangkuk Top Festival 2007 Mokpo. New Wave Nowon 2008 Seoul International Performance, Festival. Ansen Performance Festival Seoul, Korea Yangpyeong Dumulmeori Open-air Arts Festival Seoul, Korea , Geoje International Comedy Festival Seoul Korea.
ThaiLand: Street Performers Festival 2011-2013, China: Aqua City Department Store, Nanjin
Germany: 18th International Street and Variety Festival Bamberg Zaubert, 2016
TV and Promotion
Asahi TV Promotion for Nagasak, Holland Village, Asahi TV Promotion for Shizuoka Daidogei Festival,
Dreams Come True, Promotion Video
Ponki Kids Sumer Vacation,Fuji TV, Promotion for Korakuen Amusement Park Asahi TV, Walatte Iitomo special guest appearance as, Peppi The Clown,Fuji TV, Fukuoka Canal City TSB TV (The Interview), Drama,Okusama Wa Majo (Stilt Walker) TBS TV, Drama,ANEKI,Fuji TV, KURURI,Promotion Video, RIN,Promotion Video
Training
An acting student of The Peppermint Players and Theater Workshop New Jersey 10 years、High School of Performing Arts graduate, New York City
Studied Mime at the age of 9 years old with Sylvia Spears also a student of Marcel Marceau, Studied Clowning, Juggling at Montclar State College, New Jersey USA